ARBs (angiotensin II receptor blockers) pharmacology nursing NCLEX review for nursing students!
This review will break down what you need to know for your pharmacology exams about the ARBs. 
Angiotensin 2 receptor blockers are cardiac medications that lower the blood pressure by preventing the activation of angiotensin II type 1 receptors. It is vital the nurse knows how the drug works, side effects, the nursing considerations, and education to provide to the patient etc.
Don't forget to take the ARBs NCLEX Questions quiz.
Angiotensin II Receptor Blocker (ARBs) Review Lecture
Angiotensin 2 Receptor Blockers NCLEX Review
Always ask yourself these 5 questions when you see a drug name to help you understand how the drug works, your role as a nurse, and what information will be asked on an exam about the drug: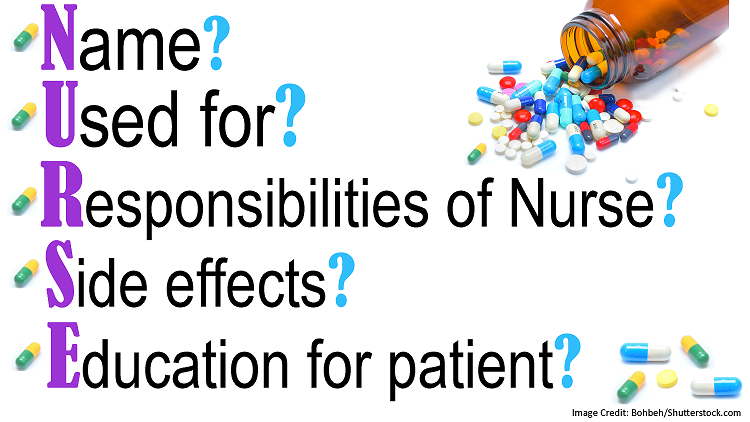 Name (specifically the family name)? This will tell how the drug works.
Used for? This will tell you WHY the drug was ordered…what condition is this medication treating in your patient?
Responsibilities as the nurse? This will tell you what your role is as the nurse and what you need to monitor in the patient.
Side effects? Know the common side effects of the medications
Education pieces for the patient? As the nurse we play a HUGE role in educating our patients on how to take the drug, what to watch out for, and when to call the doctor.
Now, using those 5 questions let's go over what you need to know about ARBs for exam:
Name?
ARBs: Angiotensin II Receptor Blockers
Medications end with "SARTAN"
Examples: Losartan, Valsartan, Olmesartan, etc.
How these drugs work? They affect the end result of the renin-angiotensin-aldosterone system (RAAS) by blocking the activation of angiotensin II receptor type I sites (AT1 receptors). This will prevent angiotensin II from binding to these receptors site. These receptors can be found in the vessels of smooth muscle and adrenal glands
Angiotensin II receptor type I sites are responsible for VASOCONSTRICTION and triggering the release of ALDOSTERONE by the adrenal cortex, which helps increase the blood volume.
There is also angiotensin II receptor type II sites but ARBs do NOT work at these sites.
What are the results of Angiotensin II receptor type I activation? It causes vasoconstriction of vessels in the body , which increase the blood pressure and triggers the release of aldosterone by the adrenal cortex to increase blood volume (this causes the kidneys to keep sodium and water but excrete potassium).
How do ARBs affect RAAS?
Low blood pressure occurs -> Kidneys release RENIN into circulation -> causes ANGIOTENSINOGEN (a protein created and released by the liver) to convert to ANGIOTENSIN I -> then a substance called ANGIOTENSIN-CONVERTING ENZYME (ACE) converts Angiotensin I to -> ANGIOTENSIN II
Angiotensin II receptors type 1 readily receive the angiotensin II produced by the RAAS, and as noted above, vasoconstriction and the release of aldosterone will occur to help increase the blood pressure.
What happens in the RAAS when a patient takes an angiotensin II receptor blocker (ARB)? These medications will PREVENT the activation of the angiotensin II receptor type 1 sites. Therefore, angiotensin II can't do its job.
Since ARBs block the activation of these receptor sites, it will cause the opposite effects:
Dilate vessels (decrease SVR and blood pressure)
Decreases the secretion of aldosterone so there is no increase in blood volume but actually a decrease in blood volume because the kidneys will excrete sodium and water but keep potassium (watch for elevated potassium levels).
Now, let's quickly look at how ACE inhibitors work vs. angiotensin II receptor blockers?
ACE Inhibitors tend to cause a dry, persistent cough in SOME patients. When this occurs a physician may switch the patient to an ARB.
Why do some patients experience a dry, persistent cough with an ACEI rather than an ARB?
First, let's talk about ACE. ACE stands for angiotensin-converting enzyme, and its job is to convert Angiotensin I to Angiotensin II. ACE Inhibitors prevent the conversion of Angiotensin I to Angiotensin II (which is an active vasoconstrictor).
ACE also inactivates bradykinin by breaking it down. Bradykinin is an inflammatory substance. However, when a patient takes an ACE Inhibitor it will prevent this inactivation process and cause bradykinin levels to increase.
Bradykinin leads to a dry, persistent cough in some patients. However, this doesn't occur with ARBs because these medications do NOT inhibit ACE (so bradykinin is inactivated).
Used for?
Slows down the progression of diabetic nephropathy in type 2 diabetics (ACE inhibitors do this as well): diabetic nephropathy is kidney disease in diabetics. These patient's kidneys don't work properly and can't manage protein so it leaks into the urine.

ARBs and ACEI decrease the blood pressure, which will decrease the amount of protein in the urine, and this will help delay the progression of the renal disease in the type 2 diabetic.

Heart failure: these medications make it easier for the heart to pump by decreasing afterload and preload.
Responsibilities of Nurse?
Assess blood pressure and pulse routinely (watch for hypotension…SBP less than 90, especially if the patient is also taking diuretics or other cardiac medications or if they are hypovolemic/dehydrated).
Monitor labs:
Potassium level (hyperkalemia….normal potassium 3.5-5)
Renal failure (in patients at risk…example: severe heart failure patients because these patients are dependent on the RAAS for maintaining cardiac output)

Elevated BUN and Creatinine, low urinary output <30 cc/hr, fluid retention…edema
Normal BUN: 5-20
Normal Serum creatinine: 0.6–1.2 mg/dL

increased liver enzymes….watch in patient at risk for liver failure
Monitor for Angioedema (very RARE for it to occur with an ARB compared to an ACE Inhibitor): This is swelling deep in the skin (dermis and subcutaneous tissue)…..very dangerous!
Signs and symptoms: swelling on face (mouth, eyes, tongue, lips, dyspnea, swelling of extremities)….most commonly occurs in African American patients.
Side effects?
dizziness (change positions slowly), hypotension, high potassium level, GI upset
Education?
Check blood pressure and pulse regularly (daily the best)… always record it and bring readings to check-up with doctor
Avoid salt substitutes with potassium, and if on potassium sparing diuretics like spironolactone, especially avoid consuming foods high in potassium like…potatoes, pork, oranges, tomatoes, avocados, spinach, bananas because this medication can increase potassium levels.
Don't skip doses or abruptly quit taking because this can lead to rebound hypertension
If taking for hypertension: educate about following healthy lifestyle changes because anti-hypertensive medications do NOT cure high blood pressure (ex: exercising, healthy diet, quit smoking)
Lower chance of angioedema (very rare) but still educate about (swelling in the face, mouth, lips and difficulty breathing)
Reference
Food and Drug Administration. Angiotensin II receptor blocker: diovan (valsartan) tablet [Ebook]. Retrieved from https://www.fda.gov