This quiz is for calculating IV infusion rates when solving for mL/hr. In nursing school, you will learn how to calculate intravenous infusion rates and drip factors. It is very important that as the student you learn how to calculate intravenous medications properly so medication errors can be prevented. Many drugs in the hospital setting are given via an IV infusion, such as Heparin, Cardizem, Vancomycin, Normal Saline, TPN, etc.
This quiz will help prepare you for your dosage and calculations class. To take more dosage & calculation quizzes, please click the link.
Note: After you click the submit button, the page will refresh and you will have to scroll down to see your results and what answers you got right/wrong.
Video Teaching Tutorial on How to Solve IV Infusion Rates
IV Infusion Rate Practice Questions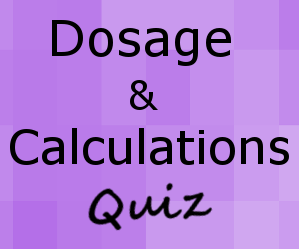 IV Infusion Rates Quiz mL/hr
This quiz is for IV infusion rates when calculating medications for mL/hr.
Don't forget to tell your friends about this quiz by sharing it your Facebook, Twitter, and other social media. You can also take more fun nursing quizzes.
*Disclaimer: While we do our best to provide students with accurate and in-depth study quizzes, this quiz/test is for educational and entertainment purposes only. Please refer to the latest NCLEX review books for the latest updates in nursing. This quiz is copyright RegisteredNurseRn.com. Please do not copy this quiz directly; however, please feel free to share a link to this page with a friend.