Learn how to calculate a woman's estimated delivery date using Naegele's Rule for the NCLEX exam. This rule is also referred to as Nagel's Rule or Nägele's Rule.
The NCLEX exam, along with other nursing exams such as lecture, HESI, or ATI, love to ask questions about calculating an EDD using Nagel's Rule. I remember these questions from my nursing lecture exams. So, be very familiar with how to use this calculation.
Don't forget to check out our other NCLEX review quizzes.
Naegele's Rule NCLEX Practice Quiz
This quiz will test your knowledge on how to use Naegele's Rule (aka Nagel's Rule) when calculating an estimated delivery date for the NCLEX exam.
(NOTE: When you hit submit, it will refresh this same page. Scroll down to see your results.)
Lecture on Naegele's Rule
Nagel's Rule Practice Questions
1. Last Menstrual Period: May 21, 2016
2. Last Menstrual Period: November 25, 2016
3. Last Menstrual Period: January 20, 2016
4. Last Menstrual Period: March 14, 2016
5. Last Menstrual Period: August 28, 2016
6. Last Menstrual Period: August 15, 2016
7. Last Menstrual Period: January 30, 2016
Answer Key:
February 28, 2017
September 1, 2017
October 27, 2016
December 21, 2016
June 4, 2017
May 22, 2017
November 6, 2016
More NCLEX Quizzes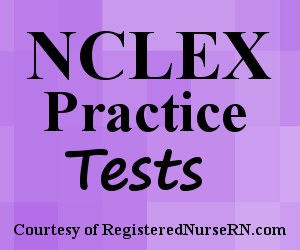 Don't forget to tell your friends about this quiz by sharing it your Facebook, Twitter, and other social media. You can also take more fun nursing quizzes.
*Disclaimer: While we do our best to provide students with accurate and in-depth study quizzes, this quiz/test is for educational and entertainment purposes only. Please refer to the latest NCLEX review books for the latest updates in nursing. This quiz is copyright RegisteredNurseRn.com. Please do not copy this quiz directly; however, please feel free to share a link to this page with students, friends, and others.