Nursing school isn't easy, and each semester, some nursing students receive the gut-wrenching news that they've been kicked out of the nursing program. It can happen for various reasons: perhaps your GPA fell below the nursing school's threshold; perhaps you failed a required class; or maybe you scored too low on a HESI or ATI exam.
Whatever the reason, getting kicked out of nursing school can be heartbreaking and confusing. On one hand, you want to be a nurse and have invested time and money to do so, but on the other hand, you begin to wonder if you're really called to be a nurse after all.
What should an aspiring nurse do next?
Don't Allow Yourself to Fall into a Cycle of Depression
First, it's perfectly normal to feel confused and depressed after you fail out of nursing school. You'll probably feel like a dumb person. You'll see that other people passed, and you'll feel embarrassed by that. You may even begin to feel as if your life is pointless or that you have nothing to offer the world, and you won't know what direction to take next.
That's how everyone feels after experiencing a major setback.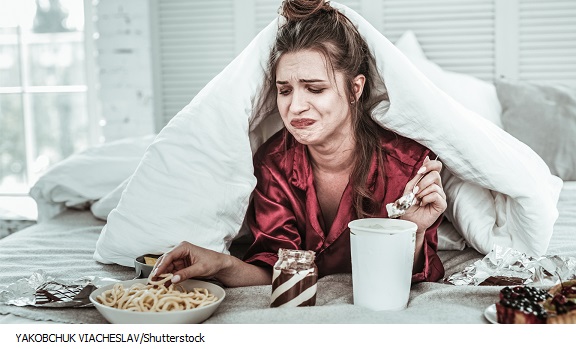 Take some time to vent about it. Cry about it. Pray about it. Eat some junk food, and feel sorry for yourself a little bit. You're human, and you need to have a period of grief. But don't stay in that rut, and don't allow yourself to engage in destructive behaviors, either.
Have your down moment, but then you need to pick yourself back up again. You have a purpose in this life, and you have gifts and talents to offer this world. You are going to make a huge difference in this world, so don't let this setback stop you from accomplishing great things.
Some of the most successful people experienced devastating failures in life, but they didn't give up, and neither should you. Many other nurses have been where you are, but they kept pushing.
Do Some Soul Searching and Evaluation
Next, you'll want to evaluate why you got kicked out of nursing school:
Did you just have a bad semester?
Were you trying to juggle too much in your personal life, and you didn't have enough time to devote to your studies?
Were you struggling to understand the material?
Did you question whether nursing was really for you?
Did you get caught cheating or violating your school's academic policies?
This can help you realize what went wrong and what you need to do to fix it.
You Can Still Become a Nurse, so Don't Give Up
If you still feel that you're called to become a nurse, you have a few options available:
You can talk with the dean or a counselor at the school to see if there is any way to get back into the program. Maybe you can retake a class over the break, file an academic appeal, or take some other action to get reinstated in the program. Many failed nursing students have done this successfully.
If that doesn't work, you can apply to another school with a nursing program.
Finally, you can always pursue another type of nursing degree. Maybe you were going for BSN, but you could switch and try an ADN or LPN program. These programs are typically shorter and less expensive, and they can help you realize your dream of becoming a nurse.
You Can Choose a Different Career in Healthcare
On the other hand, perhaps you'll discover that nursing isn't the best fit for you after all, and that's okay. Nursing isn't the only healthcare profession where you can help people. There are many great healthcare professions that will allow you to serve others while also experiencing a deep sense of purpose.
You can become an EMT/Paramedic, medical assistant, respiratory therapist, physical therapist, speech therapist, echo tech, x-ray tech, and so forth.
You may find that another healthcare profession suits you a little better, and that's great. We need people in all of these different professions.
Conclusion: Never Give Up
I know it's hard to deal with a setback like this, but you can overcome this. You're not a failure. You're not a stupid person. I've worked with great nurses who failed out of a program, were held back a semester, or even failed the NCLEX exam a couple of times. We sometimes take different paths or experience detours along the way during our journey of becoming a nurse. All that matters is that you reach your destination.
You have something to offer the world, and you need to pick yourself back up and keep working hard so that you can do whatever God has called you to do.