This review will cover Human Immunodeficiency Virus (HIV) and AIDS (Acquired Immunodeficiency Syndrome).
This review will cover:
What is HIV and AIDS?
Quick Facts
Pathophysiology
Stages of HIV (signs and symptoms, testing etc.)
Nurse's Role
Antiretroviral treatment (ART)
When you're done reviewing, don't forget to take the HIV/AID NCLEX Questions Quiz and watch the HIV lecture.
HIV/AIDS NCLEX Nursing Review
HIV stands for "Human Immunodeficiency Virus" and AIDS stands for "Acquired Immunodeficiency Syndrome".
HIV is a virus that attacks the human body's immune system, specifically the CD4 positive cells. This mainly includes helper t cells. However, macrophages, dendritic cells, monocytes and other cells with CD4 receptors on their surface can also be attacked.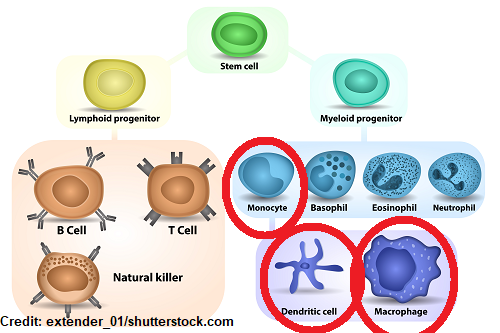 Helper t cells are white blood cells that help the immune system fight infection. These cells are strategically attacked and killed overtime by HIV. When the number of helper t cells fall too low, the body loses its ability to fight infection.
Therefore, if a person becomes infected with HIV and is not treated with medical therapy, HIV will turn into AIDS. HIV occurs in stages, and a person can have HIV for several years before it transitions into AIDS.
There is no cure for HIV, as of today, but medical therapy has advanced (and continues to advance) so that people with HIV can now live longer healthier lives.
Quick Statistics about HIV/AIDS
How many have died for this infection and how many people are currently infected?
According to the World Health Organization (WHO):
"Since the beginning of the epidemic, about 79.3 million people have been infected with the HIV virus and 36.3 million people have died from HIV.
Current number of people who have HIV? WHO estimates that: "globally at the end of 2020, 37.7 million  people were living with HIV." (World Health Organization, 2021)
How is HIV Transmitted? What increases your risk of getting it?

Transmission from someone with HIV depends on:
How much of the virus is present in the infected person's blood…the viral load of the person

A high viral load can occur during the acute phase of HIV and if the person is not receiving medication therapy to help decrease the viral load.

How much of the virus was actually transmitted (certain activities will transmit more of the virus)
Type of contact with the person who has HIV

Example: a needle stick has a lower chance of transmitting the virus compared to unprotected sex or sharing of needles during IV drug use

An interesting statistic about this…CDC says that: "Healthcare workers who are exposed to HIV-infected blood via a needlestick have a 0.23% risk of becoming infected." (Occupational HIV Transmission and Prevention among Health Care Works, 2015)

Immune system of the non-infected person

some people (a very small percentage) are actually resistant to HIV
In order to transmit the virus, the virus must be in a specific fluid like blood, semen, vaginal fluid, or breastmilk. This fluid must enter the blood stream directly or indirectly via injury or a mucous membrane (like the vagina, penis, rectum, or mouth).
Activities that could transmit HIV:
Unprotected sexual contact
Drug use (needle sharing)
Blood product transfusion
Needle stick injury or unclean needle from a piercing or tattoo
During pregnancy (pregnancy itself, birthing process, or via breastmilk)
 HIV is NOT Transmitted
HIV is a weak virus without a host of fluid like blood, semen, vaginal fluid or breastmilk. It doesn't survive without it. Therefore, activities that are not likely to transmit the virus include:
Hugging, closed mouth kissing, touching clothes or objects, tears, sweat, or saliva (without blood), insect bites mosquitoes, household items, coughing/sneezing
Pathophysiology of HIV
Key Players in the Patho:
HIV (the virus) and its life cycle
CD4+ receptors (mainly targeted is the helper t cells)
First, let's look at the helper t cell:
Helper t cells are a type of white blood cell used to help us fight infection. They play a huge role in the adaptive immune system, which is what our body uses to help us respond and be protected from a foreign invader exposure.
Therefore, this system plays a vital role with us developing acquired immunity, which gives our body the ability to build a foreign invader memory bank against foreign invaders. If you don't have this handy memory bank we are at risk for developing opportunistic diseases or infections.
OIs (opportunistic infections) don't tend to cause an issue in a person with a healthy immune system. However, when HIV is present in the body it wipes out the immune system cells (hence helper t cells) that help protect us from them. OIs can be cancerous, viral, bacterial or protozoal.
When a patient with HIV develops an opportunistic infection or disease it could lead to death. In fact, the presence of an opportunistic disease in a patient with HIV is one of the criteria use to diagnose AIDS.
So, why do we call this type of t cell the "helper"?  Because it helps the immune system fight infection by activating other immune cells. They do this by releasing cytokines. When cytokines are released by the helper t cells, they act as a chemical agent that attaches a message to a receptor site on a targeted cell, which causes that cell to function in a certain way.
These cytokines help activate another type of t cell called cytotoxic t cells to kill invaders, macrophages who will eat invaders, and b cells who will make antibodies to fight invaders.
Now, let's look at HIV:
HIV is a retrovirus that cannot grow or multiply by itself, but must find something that will allow it to do this…hence a host cell. Therefore, it finds the helper t cell and other cells that have a CD4 receptor on its surface as the perfect host cell. HIV uses this receptor to gain access to the cell, which allows the virus to reproduce and destroy its host cell.
This leads me to the "Life Cycle of HIV". The Life Cycle of HIV is how HIV strategically takes over the host cells, replicates, matures, and eventually kills the host cell. As the nurse, it is important to have a basic understanding on this life cycle because this is what Antiretroviral Therapy (ART) targets in the treatment of HIV.
First, the basic anatomy of the HIV virus:
It's an enveloped virus that is surrounded by proteins called glycoproteins. A particular glycoprotein I want you to pay close attention to is glycoprotein 120 (GP120).  These proteins look like a knob that projects from the virus. These protein projections are key for attaching to the CD4 receptor on the helper t-cell or CD4 positive receptor for entry into the cell.
Packaged on the inside of the virus is it's "suitcase". HIV doesn't plan on staying as itself but plans to take a trip inside the host cell and set up a new temporary residence.
So, mainly on the inside of the virus is it's RNA and three important enzymes that I want you to remember: Reverse transcriptase, Integrase, and Protease
Life Cycle of HIV
Step 1:
Attachment occurs when the GP120 protein projections make contact and bind with a CD4 receptor. In addition, there is also binding with certain co-receptors called CCR5 or CXCR4 to gain entry into the cell.
Step 2:
Fusion occurs when the virus becomes united with the cell and dumps its content into the cell, which is genetic material (RNA) and enzymes (unpacks it "suitcase").
Step 3:
Reverse transcription: Now it's time to set up shop with the goal of getting into the cell's nucleus and becoming integrated with the cell! Therefore, the single strand of viral RNA needs to turn into viral DNA. The HIV virus brought along with it an enzyme called reverse transcriptase. This enzyme causes the viral RNA to turn into double stranded DNA. This viral DNA moves into the nucleus of the cell.
Step 4:
Integrate: Once inside the nucleus it needs to hijack the cell's DNA (hence become part of it so it can take control, produce more HIV virus, and kill the cell). To do this, the HIV DNA strand releases another enzyme called integrase, which allows it to become part of the cell's DNA. So, it's now integrated into the cell's DNA.
Step 5:
Replicate: Now that the HIV's DNA is in control, it starts to use the parts of the hijacked cell to make long chains of the virus.
Step 6:
Assembly: These long chains and other viral material are being assembled and start to move toward the cell's surface.
Step 7:
Budding: The assembled parts start to grow (hence bud) off the cell wall.
Step 8:
Maturity:
Once it has completely grown off the cell's surface, it pops off.  Then protease (an enzyme that cuts the long chain of virus prepping it for maturity) completes its job of maturing the viral material and a new mature virus is born. The cell it hijacked dies and this new mature HIV virus has a mission of finding another cell victim with a CD4 receptor and start the whole process again.
HIV Stages, Sign/Symptoms & Testing
Acute Stage:
Begins about a couple of weeks to a month after becoming infected
Can spread to others
Viral load very high in the blood (HIV rapidly killing CD4 cells and multiplying)
Signs and symptoms are flu-like that last for a few weeks (many people don't know they have HIV):

Aches, joint pain, headache, fever, fatigue, sore throat, swollen lymph nodes, GI upset, rash

Tests to assess infection:

No test available that can show immediate infection because there is a window period. The window period is the time when infected to when a test can deliver a positive result (hence detect antibodies against the virus which is known as seroconversion).
Window periods vary on the test (some are earlier than others).
A person can have the virus in the body (get a negative test result) because not enough time has passed for the test to pick it up (still can transmit). If a person suspects they may have HIV they need to abstain for sex and drug usage until confirmation. There are tests available that can show infection a couple of weeks to months after infection, but not immediately.
Tests Types:

Combination test: tests for the antigen and antibodies of HIV

HIV antigen is p24 (shows HIV as early as 2 weeks)

Antibody HIV test: some types can give rapid results and you can self-test with these types but can't detect as early as the combination test (2 ½ weeks) and test for the antibody (not antigen)
Nucleic acid test (NAT): assesses for the virus hence its RNA and measures the amount of virus in the blood (viral load)

used for high risk exposure patients
the test that can detect the earliest (around 10 days after exposure)
not commonly used unless high risk and showing symptoms due to costs of the test

CD4 count: not used to show if HIV positive but used to measure the helper t cells (when count falls too low the patient is at risk for opportunistic infections)

Normal range: 500 to 1500 cells/mm3 (cells per millimeter)…in this stage it should be greater than 500 cells per millimeter
<200 cells/mm3 AIDS and opportunistic infection

Antiretroviral therapy (ART) should be started as soon as possible (lowers viral load , lowers chance of transmission of virus, lowers risk of OIs)
Chronic Stage (Asymptomatic Stage):
May not have signs and symptoms
This stage can last up to a decade or more for people who are NOT taking medications to treat and some who are taking ART may stay in this stage and may never progress to the last stage…AIDS.
Lower viral load but the virus is still replicating and destroying the cells
Can still transmit HIV to others (ART can help lower this chance)
CD4 count is more than 200 to about 500 cell/mm3
No opportunistic infections present at time
Stage ends: viral count increasing, CD4 drops less than 200, signs/symptoms start to appear along with opportunistic infections
Acquired Immunodeficiency Syndrome (AIDS)
Last Stage
Immune system will be completely destroyed by the virus (viral load very high and person can easily spread to others) and without medications survival time is only a few years

Diagnosed with AIDS if:

CD4 count drops to less than 200 cells per millimeter or
Opportunistic disease is present
Opportunistic Diseases or Infections:
This is a quick review over the main types of OIs a patient can experience with AIDS. The types of OIs include:
Cancerous, Viral, Bacterial, Fungal or Protozoal
Cancerous:
Kaposi's Sarcoma: This is seen mainly in people who have a decreased immune system. It causes the small blood vessels to grow abnormally. This form of cancer can grow in various places like: the lymph nodes, organs, mucous membranes (mouth, throat etc.). It presents as dark purplish brown lesions. Below you can see Kaposi Sarcoma in the mouth. This patient has AIDS and CD4 count of less than 200. Also note the white film on the lesion this is another opportunistic infection called candidiasis.
Viral:
CMV (cytomegalovirus): It's a virus that when assessed with magnification it has what is called an "owl eye" appearance like this picture here.
This virus can cause multiple problems in the body and affect the lungs, brain, GI system, and eyes. For example, CMV can cause retinitis in patients with AIDS and lead to blindness. Here is an illustration of a lesion caused by CMV on the eye that would be similar to what is seen with a funduscopic.
Epstein-Barr virus (EBV): A hallmark finding in a late stage of HIV that signals the immune system is being taken over by the virus is called oral hairy leukoplakia. These are white hair like spots on the side of the tongue that can't be removed. The EBV can lead to this finding.
Herpes Simplex Virus (HSV): This virus causes cold sores and genital herpes depending on the type (I or II). It doesn't tend to cause severe problems in people with healthy immune systems, but in AIDS it can lead to deadly infections and complications.
Bacterial:
Mycobacterium tuberculosis: It spreads easily in the air and affects the lungs and other parts of the body like the brain etc. Watch for s/s: night sweats, weight loss, trouble breathing, coughing
Salmonella septicemia: occurs from eating contaminated food or drinking contaminated water
MAC (Mycobacterium Avium Complex): These are various types of mycobacterium which is found in the environment that normally don't harm people with healthy immune systems
Streptococcus Pneumoniae: causes pneumonia (educate about preventative vaccine Pneumovax)
Fungal:
Candidiasis: this happens in people without AIDS, but in a patient with AIDS it's severe and doesn't go away easily. It's typically found in the mouth, vagina and lungs.
Coccidioidomycosis: infected from inhaling spores which are found in the soil
Crytococcosis: can cause  pneumonia and affect the neuro system
Histoplasmosis: found in soil that has a lot of animal feces in it like from birds. It causes a lung infection that can affect the neuro system
Pneumocystis pneumonia (PCP): causes a lung infection
Protozoal: parasitic type infections
Toxoplasmosis: parasitic infection that can be inhaled (found in cat and bird feces) or from ingestion of pork and red meat. It infects the lungs and other structure of the body.
Cryptosporidiosis (Cryto): GI problems
Cystoisosporiasis: infected from contaminated food and water that causes GI problems
Education on How to Prevent OIs
Patients develop OIs because of a WEAKEN immune system.
"Weaken"
Water consumed should be treated (not from untreated sources and avoid water in foreign countries)
Eat foods that are NOT raw or unpasteurized (avoid: raw meats, unpasteurized dairy products, or anything undercooked)…toxoplasmosis
Avoid risky sexual activities (major risk for STIs) and drug activities
Keep vaccines up-to-date (pneumonia major risk for death)
Exposure to animal feces should be limited (birds, cats, rats).. toxoplasmosis
Need to take ART (antiretroviral) therapy as prescribed to help maintain a healthy immune system
Nurse's Role and Treatments for HIV/AIDS
Our Goal: Screening patients for possible HIV infection, Educating (testing, transmission, preventing OIs, antiretroviral therapy), Monitoring labs, patient's signs/symptoms for opportunistic diseases (progression of the disease)
Who's at risk? Anyone who has or is participating in an activity that allows their blood system or mucous membranes to come into contact with body fluids that transmit HIV.
As the nurse ask your patient questions about the following topics to help guide you in screening patients for HIV:
Sexual behavior (assess if sexually active, how often, ever had an STI, barrier devices used, and number of partners)
Drug usage (type or using devices to use drugs)
Blood transfusions especially before 1985 (didn't screen very well for HIV or AIDS virus)
If at risk, needs to be tested with HIV antibody testing. It's very important HIV is detected early so ART can be initiated, prevent transmission, etc.
CDC recommends that high risk patients have yearly testing.
And that everyone ages 13 to 64 should be tested for HIV regardless of risk factors at least once during a routine health visit. This is because some people have HIV, don't know it, and unknowingly spread it to others. If the patient is positive, they will need a lot of support and education. ("HIV Testing CDC", 2020)
Educate High Risk Patients:
PrEP: Pre-Exposure Prophylaxis
Prevents becoming infected with HIV BEFORE an encounter with HIV
Must be HIV negative but engages in high risk activities that could transmit HIV
Higher chance of prevention with sexual contact than with injecting drugs
Truvada (emtricitabine/tenofovir disoproxil fumarate)
Descovy (emtricitabine/tenofovir alafenamide)
PEP: (Post-Exposure Prophylaxis)
HIV medications taken AFTER an encounter with an HIV infected person to help prevent HIV.
Has to be started within 72 hours of the exposure
Not for routine use (if at high risk consider PrEP) but in emergencies (sexual assault, needle stick etc.)
Taken for 28 days
Example:

Truvada and Isentress (Raltegravir)
Truvada and Dolutegravir (Tivicay)

not for pregnant women or could become pregnant due to birth defects
Preventing Transmission, if Positive
Limit or eliminate activities that transmit HIV
Nurse needs to assess patient's understanding of how to prevent transmitting sexually and with drug use. Educate based on the patient's needs, the importance of getting partners or others tested if they have participated in these activities with them.
Pregnancy: HIV can be spread to the baby during pregnancy, birth, and in breastmilk.
Needs to start ART therapy during pregnancy to help decrease the transmission to baby. Breastfeeding should be avoided because breastmilk contains the virus.
According to HIV.gov: "if HIV medications are taken as prescribed during pregnancy and childbirth and given to the baby for 4- 6 weeks after birth there is a 1% or less chance the baby will develop HIV." (Preventing Mother-to-Child Transmission of HIV, 2021)
So, with that said, identifying and educating the pregnant woman about this is crucial in protecting a baby from HIV.
Antiretroviral Treatment (ART):
Goal of ART: limit the virus' ability to replicate by interfering with parts of the HIV life cycle:
Patient needs to take a combination of medications

typically the patient starts taking 3 medications from at least 2 drug classes

Result: decreases the amount of virus in the blood (viral load) within about 6 months (lower chances of transmission to others)
increases CD4 numbers (>500)

helps prevent opportunistic infections/diseases…will have these levels checked regularly to monitor treatment and make sure medication resistance isn't developing
6 Classes of ARTs
Attachment Inhibitors:
Post-attachment Inhibitors: binds with the CD4 receptors and inhibits the HIV's glycoprotein (gp120 knob) from being able to activate and engage the co-receptors CXCR4 and CCR5
Trogarzo (ibalizumab)
Given IV every two weeks (not a pill)
Attachment Inhibitors: binds to the glycoprotein on HIV (gp120) and inhibits it from engaging with the CD4 receptor
Rukobia (Fostemsavir) (pill)
Entry Inhibitors:
Chemokine Receptor Antagonists (CCR5 Antagonist): blocks the co-receptor CCR5 on the cell so HIV can't engage the receptor and enter the cell
Maravirco (Selzentry) (pill)
Fusion Inhibitors: stops HIV from entering the cell (the virus must fuse with the CD4 cell in order to enter and inject its viral material into the cell)
Enfuvirtide (Fuzeon)
Injection in subq fat
Inhibits Reverse Transcriptase: prevents the enzyme reverse transcriptase from turning viral RNA into viral DNA
Non-nucleoside Reverse Transcriptase Inhibitors (NNRTIs): stops the enzyme reverse transcription from working by BINDING to it
Doravirine, Efavirenz, Etravirine, Nevirapine, Rilpivirine
Nucleoside/Nucleotide Reverse Transcriptase Inhibitors (NRTIs): modifies reverse transcriptase's role when it tries to convert viral RNA into viral DNA. This will alter the development of the HIV's DNA so the virus can't recreate itself.
Abacavir, Emtricitabine, Lamivudine, Zidovudine, Tenofovir disoproxil fumarate
Integrase Inhibitors: prevents the enzyme integrase from allowing HIV to insert its DNA into the cell's DNA
easy to remember "tegra"…integrase
Raltegravir (PEP), Dolutegravir, Cabotegravir
Protease Inhibitors: stops the enzyme protease from cutting the long chains of virus. This process is stopped so the immature virus can't be assembled and mature.
Atazanavir
Darunavir
Fosamprenavir
Education about ARTs:
Even though viral load (the amount of the virus) that is in the blood is undetectable doesn't mean the person is free from the virus (or cured)…they need to still take measures to prevent transmitting the virus others during risky activities (but risk of transmitting is low when medications are taken exactly as prescribed).
These medications have to be taken exactly as prescribed (at the right time, frequency, dosage). The patient can't skip dosage because the medication won't work (viral load increases) and resistance can develop. Assess a patient's ability to take the medications (financial, lifestyle etc.) The patient must be educated about this.
Medications can interact with many over-the-counter medications (especially herbal)…know what other medications your patient is taking.
References:
Centers for Disease Control and Prevention. (2015). Occupational HIV Transmission and Prevention among Health Care Works [Ebook] (p. 1). Retrieved 3 December 2021, from https://www.cdc.gov/hiv/pdf/workplace/cdc-hiv-healthcareworkers.pdf.
FDA-Approved HIV Medicines | NIH. Hivinfo.nih.gov. (2021). Retrieved 8 December 2021, from https://hivinfo.nih.gov/understanding-hiv/fact-sheets/fda-approved-hiv-medicines.
HIV/AIDS. Who.int. (2021). Retrieved 3 December 2021, from https://www.who.int/data/gho/data/themes/hiv-aids.
HIV Testing | HIV/AIDS | CDC. Cdc.gov. (2020). Retrieved 8 December 2021, from https://www.cdc.gov/hiv/testing/index.html.
Preventing Mother-to-Child Transmission of HIV. HIV.gov. (2021). Retrieved 8 December 2021, from https://www.hiv.gov/hiv-basics/hiv-prevention/reducing-mother-to-child-risk/preventing-mother-to-child-transmission-of-hiv.
The HIV Life Cycle | NIH. Hivinfo.nih.gov. Retrieved 8 December 2021, from https://hivinfo.nih.gov/understanding-hiv/fact-sheets/hiv-life-cycle.