Digoxin pharmacology nursing NCLEX review for nursing students!
This review will break down what you need to know for your pharmacology exams about the medication Digoxin.
Digoxin is a cardiac medication that is used to treat various heart conditions. It is vital the nurse knows how the drug works, how to monitor for toxicity, and how to check the apical pulse prior to administration.
Don't forget to take the quiz that contains Digoxin NCLEX questions after reviewing this material.
Digoxin Nursing NCLEX Review Lecture
Digoxin (Lanoxin) Pharmacology NCLEX Review
Always ask yourself these 5 questions when you see a drug name to help you recall how the drug works, your role as a nurse, and what information will be asked on an exam about a drug: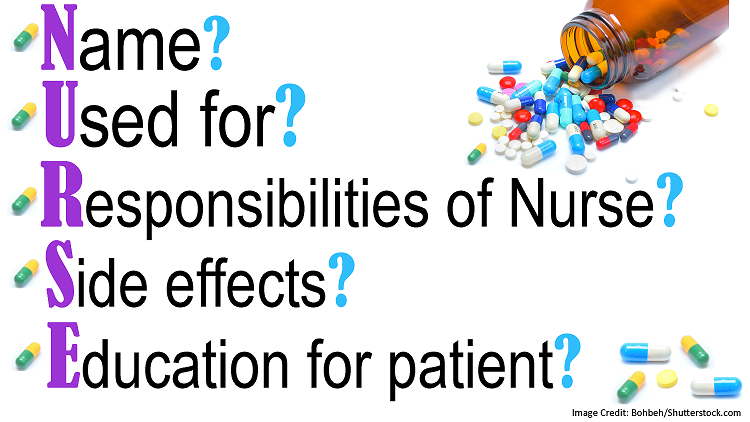 Name (specifically the family name)? This will tell how the drug works.
Used for? This will tell you WHY the drug was ordered…what condition is this medication treating in your patient?
Responsibilities as the nurse? This will tell you what your role is as the nurse and what you need to monitor in the patient.
Side effects? Know the common side effects of the medication.
Education pieces for the patient? As the nurse, we play a HUGE role in educating our patients on how to take the drug, what to watch out for, and when to call the doctor.
Now, using those 5 questions let's go over what you need to know about Digoxin for exams:
Name?
We're talking about Digoxin (Lanoxin).
It's part of the cardiac glycoside family.

This family of drugs helps the heart pump more efficiently by affecting the sodium-potassium pump in the cell membrane of the heart's muscle fiber cells.
This medication inhibits the normal function of the pump, which alters the strength of how the heart contracts.
In addition, this drug alters how fast (rate) the heart contracts and the speed of how electrical impulses are sent through the heart's electrical conduction system.
So, in other words, this drug will alter the following actions in the heart:
inotropic action: strength of contractions
chronotropic action: rate the heart beats
dromotropic action: speed of how electrical impulses are sent through the heart
How does Digoxin affect these actions? In either a positive or negative way! (hint: remember this)
Positive inotropic action: causes the heart muscle to squeeze or contract stronger
Negative chronotropic action: causes the heart to beat slower
Negative dromotropic action: slows down the impulses sent through the AV node
When you combine these actions together it will create: a heart that squeezes blood out more efficiently (hence, less back flowing of blood). This will increase stroke volume (the amount of blood leaving the ventricle with each beat), which will increase cardiac output (the amount of blood pumped by the heart each minute). When cardiac output is increased this increases tissue perfusion so more blood will reach vital tissues and organs.
Used for

?
Heart failure, cardiogenic shock, atrial fibrillation, atrial flutter
In these conditions, there are issues with how the heart is pumping and emptying.

This is either from failure of muscle fibers to contract (ex: heart failure or cardiogenic shock) or the electrical contraction system is discharging electrical impulses too fast and this will affect how the heart pumps out blood (ex: atrial fibrillation or atrial flutter).
Responsibilities of Nurse? (hint: remember this information)
Monitor for toxicity: EARLY signs and symptoms are GI-related
Nausea, vomiting, anorexia
Other signs and symptoms: vision changes with reports of yellow-greenish vision or halos, blurred vision and EKG changes….(dysrhythmias)…tends to be later on.
Therapeutic range: 0.5 -2 ng/mL (greater than 2 ng/mL is toxic)
If you're given a scenario and the patient is experiencing toxicity, what do you do? Hold further doses and notify MD
Be familiar with the antidote for Digoxin, which is Digibind.
What are major causes of toxicity? ELECTROLYTE imbalances!
Hypokalemia (low potassium level): <3.5 mEq/L

Note: Some patients will also be on diuretics that waste potassium (ex: loop diuretics like Furosemide)…must monitor potassium levels closely and the patient needs a diet rich in potassium to maintain K+ levels (see more in the education section below).

Hypercalcemia (high calcium level): >10.2 mg/dL
Hypomagnesemia (low magnesium level): <1.5 mg/dL
Who is at MOST risk for developing Digoxin Toxicity? The elderly patient is due to a decreased in function of the renal and liver systems. These are the main sites where the drug is removed. In addition, patients who take calcium channel blockers (CCBs) are at risk for digoxin toxicity too (digoxin levels should be monitored regularly).
Assess apical pulse for one full minute BEFORE administration of every dose (hint: remember the heart rate parameters):
60 bpm in ADULTS
less than 70 bpm in CHILD
less than 90-110 bpm in INFANTS
Side effects

?
Other side effects from the ones noted above: fatigue, headache, diarrhea, thrombocytopenia
Education pieces for the patient

?
Teach patient about signs and symptoms of toxicity
Importance of keeping appointments to have drug level, electrolytes, and liver/renal function levels drawn
Consuming foods rich in potassium, if also taking drugs that waste potassium (potatoes, pork, oranges, tomatoes, avocados, spinach, bananas)
How to measure heart rate before taking the medication and when to call the MD
You may be interested in: Digoxin NCLEX Questions
References:
Food and Drug Administration. (2016). Lanoxin (digoxin) tablets, for oral use[Ebook]. Retrieved from https://www.accessdata.fda.gov/drugsatfda_docs/label/2016/020405s013lbl.pdf